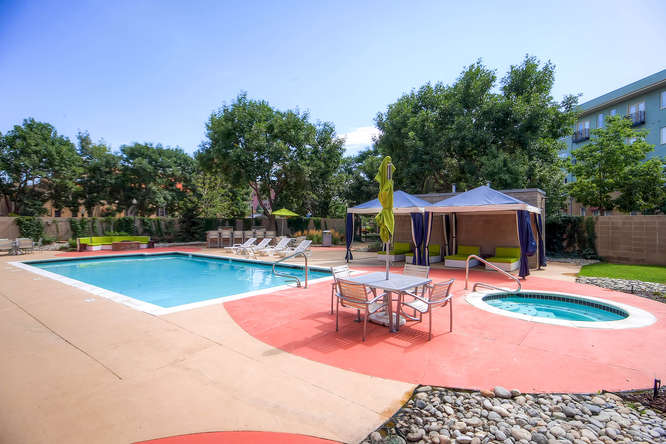 When considering purchasing a condo, a lot of my clients are concerned about paying the monthly condo dues or "HOA fees". They feel that it is a financial burden that they would not have if they bought a single family home. To address this issue, let me first explain what those dues are and what they are not.
The condo dues that are assessed to each unit in a condominium building are a share of the monthly expenses of the whole building, specifically those expenses associated with "common areas". "Common areas" are those parts of the building that are shared by all owners, such as the hallways, lobby, elevator, roof (in a high rise), infrastructure (plumbing, electric, etc), landscaping, garage, fitness center, pool and other amenities the association might have. It also includes utilities such as water, sewer, garbage, recycling and power to those areas, as well as maintenance, repairs and insurance. Usually a property management company is hired to manage those activities. Those expenses are then divided among all the owners based on the size of their unit or their "percentile interest" in the building/association.
Unlike some people assume, the dues are not arbitrarily assessed, but a Board made up of home owners in the association will vote on what the dues should be and what kind of increases are necessary. This is an important factor that most condo buyers are not aware of when buying their first condo. As an owner you have a say in what those dues are going to be and how the money is spent. It is a democracy per se and a true communal living situation as everyone gets to have an input in how the building is managed.
Now, when comparing those dues to the costs of owning and maintaining a single family home, the following has to be considered: What are the expenses associated with owning the single family home? A homeowner is usually responsible for all the expenses such as water, sewer, snow removal, landscaping, insurance, garbage removal, recycling, maintenance and repairs. A single repair such as that of a roof replacement can run in the 10s of thousands of dollars and repainting the exterior every few years can also add up to several thousands of dollars. When adding up all the costs as well as the reserves required for the big ticket items such as the roof or the exterior maintenance, the expenses of owning a home can far exceed the cost of the condo dues over time.
The beauty of having a set amount of money go towards the HOA dues means that you very rarely have an occasion as a condo owner that you have to come up with a large amount of money when the roof needs replacing or any large repair needs to be made. There are exceptions of course, and they occur if the association has not collected enough reserves to cover such an instance. Most professionally run associations have a capital reserve plan in place which addresses all those maintenance and replacement issues and they base their dues on that plan, so that enough money every month from the collected dues is directed to the reserve account of the association. Owners of single family homes, however, never have such a plan in place and so need to come up with large amounts of money when something large needs to be replaced.
Most of the time, when I run these scenarios for my clients they realize that owning a condo is not only financially the smarter decision but it also will save them headaches and time by not having to deal with all the maintenance and repairs themselves. By contributing a fixed amount to the overall expenses and reserves, they are also paying others to cut the lawn, fix something if it is broken and take care of all of those issues that can make owning a home such a chore.
In other words, paying condo dues can not only save you money, but also provide you with the ultimate maintenance free lifestyle!
For more information on condo living please contact me at karina@denverluxeteam.com or call us at 720-440-2640.